Disaster Restoration in Temecula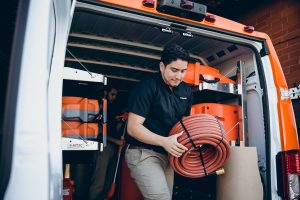 When your property is struck by an unexpected disaster, call 911 Restoration of Temecula.
Our beautiful community comes with a few unfortunate hazards. From earthquakes and wildfires to floods and landslides, local properties are always at risk of disaster. And when you get hit by such shocking events, the thought of recovery can seem like an impossible fantasy. Fortunately, disaster restoration is easier than you think. All you have to do is call 911 Restoration. We'll take it from here.
911 Restoration is an IICRC-certified contractor providing disaster restoration in Temecula, Murrieta, Menifee, and the surrounding cities. We provide comprehensive solutions for a wide range of disaster scenarios, serving both residential and commercial properties. You don't have to try to determine whether you need a water removal company or a fire cleanup crew. Our disaster restoration technicians do it all, from the initial cleanup to the final structural repairs.
Even in a widespread disaster, we treat you like the only customer that matters. You have our technicians' full attention and compassion. We work quickly in water damage emergencies, arriving at your property in 45 minutes or less. Our staff comes prepared with safety equipment to manage hazardous spills, smoke damage, and other forms of contamination. We are licensed, insured, and bonded for your peace of mind, and our Temecula branch is locally owned and operated.
In addition to providing emergency restoration and water damage restoration, we offer clear answers to guide you through this process. This includes a free visual inspection (for property owners only) so you know what to expect and what your options are. We also provide a free insurance consultation so you know exactly which disaster restoration services your policy covers.
We know things look bleak. But 911 Restoration is here to help you recover, rebuild, and discover a Fresh Start. For the service and attention you deserve, call 911 Restoration of Temecula today.
Emergency Restoration in Temecula and the Surrounding Area
In many cases, disaster restoration cannot wait. water damage Temecula requires an especially urgent response, as lingering moisture can cause extensive, costly destruction.
At 911 Restoration, we understand your urgency, and we prepare our technicians to provide swift service.
You can reach our emergency restoration crew at any hour of the day or night, 365 days a year. When your call comes in, our crew is on the scene in 45 minutes or less. Our water damage restoration experts promptly make repairs to stop the flow of water and extract all sewage, water, or other hazardous liquids.
Once our emergency restoration workers have removed the water, they bring in professional blowers to dry the area completely. This helps prevent rotting, warping, mold contamination, and other structural problems. After our crew has handled the urgent matter of water damage restoration, they turn their focus to repairing all destroyed structure and surfaces.
Your dedicated disaster restoration team is always focused on minimizing damage and preserving all items and structures that have not yet been destroyed. With this in mind, we provide packing and storing services to get any unharmed belongings out of your property right away.
At 911 Restoration, we prioritize compassion, speed, and excellence to ensure a quick recovery and Fresh Start. That's the kind of service you deserve.
For the highest quality disaster restoration in Temecula and the surrounding area, call 911 Restoration today.
Free Disaster Restoration Insurance Consultation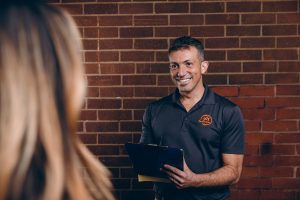 If you need disaster restoration, you are probably dealing with complex damage. You may require a wide range of services, including:
Water removal
Water damage restoration
Emergency roof repair
Emergency storm repair
Smoke and odor removal
Fire cleanup
Drywall replacement
Carpet removal
Mold inspection and remediation

Cleaning

and disinfection
Sewage extraction
And much more
The more complicated your needs are, the less clear your insurance policy may seem. We can help.
911 Restoration of Temecula accepts all types of insurance, and we help you figure out exactly which services your policy covers. Our insurance consultation is completely free. An emergency restoration expert reviews your unique needs, examines your policy, and explains your coverage in clear terms. You understand which costs are your provider's responsibilities and which expenses fall to you.
Then, our compassionate disaster restoration staff guides you through the complicated paperwork process. They assist with inventory and loss itemization. When you're ready, they file a claim for you. We also bill your provider directly, because we believe you shouldn't have to think about a dime you don't owe. You have enough on your plate without worrying about insurance. Let us chase down the money while you focus on rebuilding your life.
We consider ourselves more than your disaster restoration contractor. We think of ourselves as your neighbor, eager to offer support, compassion, and guidance. We hope you see us the same way.
For clear answers and a clear path forward after disaster, Call Restoration 911 of Temecula.
Serving the communities of Hemet, Homeland, Lake Elsinore, Menifee, Murrieta, Quail Valley, San Jacinto, Sun City,Temecula, Wildomar and surrounding area.