Water Damage and Mold Removal in Lake Elsinore
Make 911 Restoration of Temecula your go-to for flood cleanup, fire restoration, and mold removal in Lake Elsinore. Our IICRC certified staff provides a Fresh Start after any disaster. Whether you've been through a pipe burst, flooded basement, fire, or mudslide, our technicians clean and repair your property, leaving it brand new.
We're here for you 24 hours a day, 365 days a year. It doesn't matter when disaster strikes. Our cleanup crew is at your door in 45 minutes or less, guaranteed.
At 911 Restoration, we help you get through your property nightmare quickly, completely, and with as little stress as possible. We understand how much is at stake when a pipe burst or puffback threatens the refuge you worked so hard to create. Our workers treat your home or business as if it were their own. They offer compassionate attention and happily answer all your questions.
If you're feeling overwhelmed by the thought of water damage restoration or fire cleanup, take advantage of our free visual inspection (for property owners only). During this no-obligation consultation, a member of our staff inspects your damage. They explain what it will take to make your home or business new again, including the likely timeline and costs. Whether you need water damage restoration, fire cleanup, or mold remediation, we empower you to make the best decision for your property.
Our expert staff also offers a free insurance consultation and filing assistance. 911 Restoration of Temecula works with all insurance providers. We service both residential and commercial properties in Lake Elsinore and beyond. Our business is licensed, insured, bonded, and locally owned and operated.
This may be one of your darkest moments, but our restoration crew can show you the light at the end of the tunnel. For caring service and a Fresh Start, call 911 Restoration of Temecula today.
Emergency Water Damage Restoration in Lake Elsinore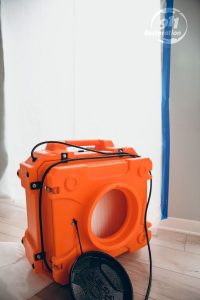 From flooded basements to pipe bursts to sewage backups, water damage is always a pressing emergency. The longer water stands on your property, the more likely you are to develop warping and rotting within the structure. You may even end up with a mold infestation, causing further damage and introducing a threat to your health.
At 911 Restoration of Temecula, we do all we can to prevent these issues with immediate water removal and flood cleanup. Reach out to us at any hour of the day or night, and our water damage restoration technicians will be at your door in 45 minutes or less, guaranteed.
In addition to swift water removal, our flood cleanup experts repair any lasting water damage. If you had a particularly serious pipe burst or widespread flooding, destruction may be unavoidable. Fortunately, our water damage restoration crew takes care of everything, including drywall replacement, roof repair, and carpet removal.
Every member of our flood cleanup staff is certified in professional mold removal. This is important, as mold often develops after a flooded basement or similar property disasters. Even if you haven't had a recent water incident, you should still call 911 Restoration for a mold inspection whenever you suspect you have an infestation. When you wait on mold remediation, you risk serious long-term damage.
Our mold removal specialists examine your home or business thoroughly in search of hidden fungus. They use extreme caution during mold removal to avoid spreading spores or mycotoxins from black mold. Then, they conclude mold remediation with structural dehumidifying. This process dries the structure to its core, minimizing the risk of a return infestation.
If you need flood cleanup or mold remediation, call the company that puts your needs first. Reach out to 911 Restoration of Temecula today.
Complete, Reliable Fire Restoration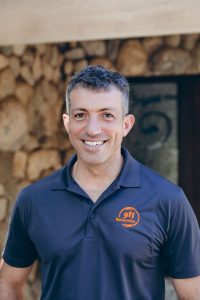 At 911 Restoration, we know how precious your property is to you. When you trust us to repair your fire or smoke damage, we take that responsibility seriously. Our compassionate fire restoration technicians treat your property with respect. They also maintain open communication with you throughout the fire cleanup process so you always know what's happening and why.
Fire damage restoration is a complex, multi-step process designed to give you and your property a Fresh Start. First, our smoke removal workers pack out and store any items that survived the fire or puffback. This ensures those belongings remain free of smoke damage. 
Then, smoke removal begins. The fire cleanup professionals use sodablasting to remove smoke and soot from surfaces. They clean smoke damage from your furniture and dishes. If needed, the fire restoration workers take additional steps to ensure permanent odor removal.
Once your property sparkles again, they handle fire damage repairs. Our staff is trained and equipped to repair, replace, and remove any contaminated material. Whether it's your roof or your drywall, you can look forward to a stronger, cleaner structure.
As terrible as this time is, a Fresh Start is waiting just around the corner. Call 911 Restoration of Temecula for expert fire restoration and smoke removal in Lake Elsinore.