Crime Scene Cleanup in Temecula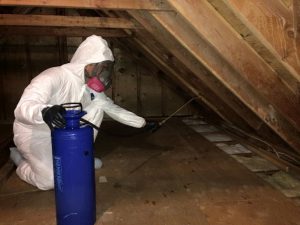 When a crime, death, or accident occurs at your property, it's nothing short of traumatic. Aside from the obvious fallout from what just happened, you now have to organize a cleanup effort to remove all traces of what happened. And since a task this dangerous should be left only to the professionals, you'll need to find the most reliable experts in the Temecula area to help you out.
Fortunately for local property owners, 911 Restoration of Temecula now offers crime scene and biohazard cleanup services. Our locally owned and operated franchise is fully licensed and bonded, and our 24/7/365 availability lets us arrive on site within 45 minutes of your call.
All of our expert technicians are IICRC-certified and fully trained in the latest hazardous waste disposal techniques. We provide all of our employees with the best equipment available, from biohazard containers and disinfectants to PPE, to help them tackle:
Homicides and Suicides

Natural Deaths

Blood and bodily fluids

Industrial accidents

Fingerprint dust

Chemical cleanup
When you call to request our services, you'll receive more than just a top-tier cleanup. You'll also find a staff that is completely sensitive to your situation and will handle your case with the utmost professionalism. 
Reach out to 911 Restoration of Temecula right away for our comprehensive crime scene cleanup.
A restoration worker in full PPE and a gas mask sprays an attic interior with a canister and hose.
Discreet and Professional Services That You Can Trust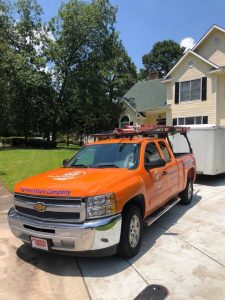 You never think that a traumatic event will happen at your home or business, but when it does it puts your everyday life at a complete standstill. If an emergency occurs at your Temecula home or business, your first step should always be to let the detectives and medical professionals do their jobs first. Once they've finished and given you the go-ahead, call 911 Restoration of Temecula right away to begin the cleanup process.
As with all of our other services, we start off with a free (for owners only) visual inspection of your property. We then get straight to work cleaning and removing all traces of biohazardous waste, whether it's blood, bodily fluids, or hazardous chemicals. Everything is disposed of and sanitized according to strict CDC and EPA standards to ensure quality service and absolute safety.
Once all hazardous waste has been removed, our team takes some extra steps to give your property a truly Fresh Start. We'll make any necessary repairs and even replace sections of your drywall, flooring, and insulation if need be. And finally, we sanitize your property and completely remove any lingering odors.
No matter what just happened, we won't be satisfied until your property are safe and you can put your mind at ease. Turn to 911 Restoration for crime scene cleanup and biowaste disposal, and we'll make it look like nothing ever happened.
A pile of clear garbage bags containing discarded insulation. An orange and silver ladder is set nearby.
Providing a Fresh Start With Our Trauma Scene Cleanup
Here at Restoration 911, we make it our mission to help all property owners in and around Temecula in any way possible. No matter when you need us, or which service you've requested, we always provide our clients with the greatest compassion and sensitivity. So when you call on us for biowaste disposal and cleanup, you can rest assured that we'll prioritize all your needs from day one.
We keep our services completely discreet, so you won't have to worry about attracting unwanted attention. Our on-site experts keep you fully up-to-date on our progress and alert to any changes that we have to make along the way. We're can also take on extra work, such as helping you through the complicated insurance process, to let you get your life back on track faster.
As a restoration company, we've seen countless disasters and tragedies since we first opened. We know the toll that these traumatic events can take on you, and how much help is needed for you to recover. So when you find yourself in need of assistance, know that we'll be here for you every step of the way.
911 Restoration of Temecula also provides services to Hemet, Menifree, Murrieta, and all surrounding areas. Call us right away to learn how we can give you the Fresh Start experience after any traumatic event.
A 911 Restoration pickup truck is parked in the driveway of a residence.