Emergency Water Damage in Temecula
Weather Alert: If you are experiencing weather-related damage from the storm, call us today for emergency assistance! 
911 Restoration of Temecula – E
mergency Water Damage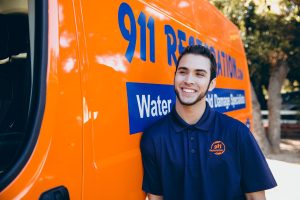 Whether you're in Temecula or Lake Elsinore, whether you own a home or a business, you can count on 911 Restoration for quality emergency water damage service.
Our IICRC certified team serves residential and commercial properties in Temecula, Murrieta, Menifee, and beyond. Our lines are open 24/7/365, and you can expect our water damage restoration crew to arrive in 45 minutes or less. We cover every disaster imaginable, from pipe bursts to landslides. Our restoration technicians are trained in flood cleanup, fire damage restoration, mold removal, and sewage cleanup. They can manage the most complicated and unexpected property disasters.
Above all, our crew works with the goal of making your property brand new. They handle all structural repairs so you and your property can enjoy a Fresh Start.
For 911 Restoration of Temecula, your peace of mind comes first. That's why you can count on us for transparency and clear communication. We provide a free visual inspection (for property owners only). A member of our staff offers a free insurance consultation so you know exactly what coverage to expect from your provider. Our business is licensed, insured, and bonded. We are part of a nationally recognized company, and our Temecula branch is locally owned and operated. In other words, you are our neighbor, and your home or business is an essential part of the community we love. You can trust us to treat you and your property with the care you deserve.
At 911 Restoration of Temecula, we offer a Fresh Start with our comprehensive selection of property damage restoration services, including but not limited to:
Whether you're a Temecula homeowner or business owner, 911 Restoration of Temecula is your Fresh Start! We'll communicate with you throughout the entire process, help answer questions related to insurance, and restore your property to its pre-damaged condition. One of our IICRC-certified teams is dispatched within 45 minutes of your call! Contact us today, and one of our friendly representatives will assist you in finding the nearest Temecula location. Call 911 Restoration of Temecula at 951-268-1125.
Service area map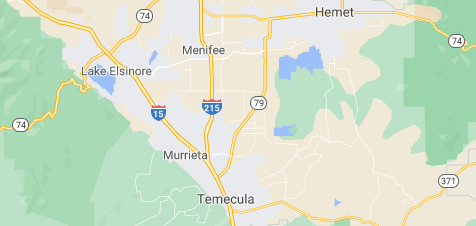 Water Damage Restoration In Temecula
From heavy rains to mudslides, there are endless ways for water to enter your property and threaten the structure of your home or business. Even a seemingly minor ceiling leak deserves an urgent response.
Our emergency water damage restoration staff takes your water emergency as seriously as you do. Even if you experience a pipe burst in the middle of the night, you can call us. Our water damage restoration crew is at your property in 45 minutes or less, guaranteed.
We provide a wide range of flood cleanup and water removal services. Call us for emergency roof repair, storm repair, boarding up, leak detection, water extraction, and more. After water removal, our staff works diligently to thoroughly sanitize and dry your space. They test for structural damage and even inspect for mold to ensure there is no risk of long-term damage.
By the time our water damage restoration experts leave your property, your home or business feels brand new.
If you need water damage restoration in water damage Temecula, Menifee, Sun City, or beyond, call 911 Restoration today at 951-268-1125.
Cleaning Services and Disinfection Solutions
On top of emergency water damage services 911 Restoration also work in Cleaning. Maintaining a germ-free property has never been so important. Business owners are especially under pressure to keep their commercial property sanitized for the sake of their staff, guests, and the entire community.
If you feel overwhelmed by the burden of constant Cleaning and disinfection, we can help. The Cleaning technicians at 911 Restoration are trained to follow all CDC and EPA protocols. We disinfect any environment, residential or commercial. Call us for office deep cleaning, retail space disinfection, home Cleaning, or anything else you need to find peace of mind.
Remember that even in the most challenging times, you can count on your community for guidance and support. That includes 911 Restoration of Temecula. Call us today at 951-268-1125.
Mold Removal In Temecula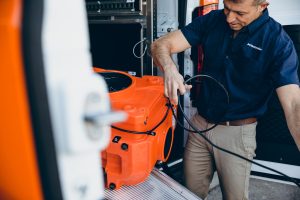 If you believe you have a mold infestation, call the mold removal specialists at 911 Restoration right away.
Our mold remediation Temecula has undergone rigorous training to provide you with safe, effective decontamination. These experts conduct an extensive mold inspection to uncover every trace of fungus. Then, they handle mold removal using the latest techniques to avoid the spread of spores and mycotoxins. After they've eliminated the growth, our mold removers dehumidify the structure to prevent a repeat infestation.
There are many reasons you might suspect an infestation. You may have had a recent emergency water damage incident. You might smell a mildew-like odor coming from behind your walls. Or you might develop mysterious health issues such as asthma or dizziness.
Whatever the reason, count on 911 Restoration to eliminate your dangerous infestation. Call now for reliable mold removal in Temecula, Murrieta, and the surrounding area.
Sewage Backup Cleanup In Temecula
A sewage backup is nothing less than a property nightmare. Fortunately, our sewage cleanup technicians know how to make this disaster seem like a distant memory.
Reach out to us any time of the day or night, and our experts will be on the scene in 45 minutes or less. They extract sewage swiftly and dry the area thoroughly to prevent any long-term damage such as rotting or structural weakness.
When black water enters your home or business, it brings dangerous microorganisms. This is why our sewage backup cleanup crew sanitizes your space thoroughly. They eliminate parasites, viruses, and disease-causing bacteria so you can rest easy. Our workers even repair any damages to your structure, inspect for mold, and handle mold remediation personally.
In the end, your property feels like the same beautiful refuge it has always been. Call 911 Restoration at 951-268-1125 for fast solutions and a Fresh Start.
Fire and Smoke Damage Restoration In Temecula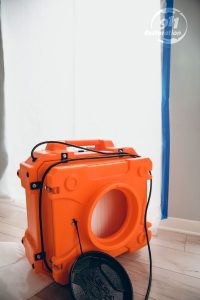 Fire damage restoration is a complicated process. Whether you're dealing with fire damage, puff back damage, or any other form of smoke damage, 911 Restoration can help. Our fire damage restoration experts handle everything from structural repairs to permanent odor removal.
Our work begins with a free fire damage assessment so you know what to expect from the fire cleanup process. When our crew sets to work, they start by packing out and storing any belongings that remain unharmed. They use sodablasting and other advanced techniques for ash and smoke removal. Our fire damage restoration staff cleans surfaces, dishes, and furniture, ensuring all odors are gone for good. They even handle emergency water damage restoration and mold remediation if your property has been flooded by the hose.
Finally, our workers repair everything from your roof to your floorboards. We don't just want to help you survive this property disaster. We want to turn today's nightmare into an opportunity for a Fresh Start.
For full-service fire damage restoration in Temecula and beyond, call 911 Restoration today.
Disaster Restoration In Temecula
If you're dealing with a property disaster so complicated or unusual that you don't know who to call, call 911 Restoration of Temecula.
Our IICRC-certified disaster restoration technicians are prepared for any eventuality. Earthquakes, landslides, pipe bursts… whatever you're dealing with, they can handle it. Their expertise includes emergency water damage restoration, fire cleanup, property repairs, and more. They do what it takes to make your home or business new again.
In addition to providing comprehensive restoration service, our team works with you to keep costs low and morale high. We know that when you call us for disaster restoration, you're at one of the lowest points of your life. Our technicians serve you with compassion. They communicate clearly so you always know what they're doing and why. They also help you make sense of your insurance policy and assist with inventory and loss itemization.
You are not in this alone. If you need disaster restoration, call 911 Restoration of Temecula at 951-268-1125 for expert service and peace of mind.
Commercial Restoration In Temecula
As a locally owned and operated business, 911 Restoration of Temecula cares about the resilience of the enterprises that keep our local economy strong. That's why we don't waste a second when a commercial property is in jeopardy. In fact, our commercial restoration technicians provide emergency service 24 hours a day, every single day of the year. Whether they're responding to a flood or fire damage, they work diligently to make your business sparkle again.
We hold our commercial restoration technicians to the highest standards, recognizing that the condition of your property is part of your reputation. Our commercial restoration workers handle everything from Cleaning and mold remediation to extensive structural repairs. Their job isn't done until your business feels as fresh as the day you moved in.
If you need commercial restoration, the choice is clear. Call 911 Restoration of Temecula for honest, comprehensive service.
Serving the communities of Hemet, Homeland, Lake Elsinore, Menifee, Murrieta, Quail Valley, San Jacinto, Sun City,Temecula, Wildomar and surrounding area.