Sewage Backup and Cleanup Temecula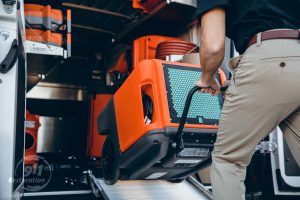 Your home or business can still be strong, beautiful, and fresh after a horrifying sewage backup. All you have to do is call 911 Restoration of Temecula.
Our water damage restoration crew arrives in 45 minutes or less. That's our guarantee to you, whether you reach out in the middle of the day or the middle of the night. We're open 24 hours a day, even on weekends and holidays.
Every member of our IICRC certified sewage cleanup crew has completed extensive training in water damage restoration in Temecula. They handle every aspect of your recovery, from sewage removal to Cleaning and structural repairs. We're not just a sewage backup cleanup company. We're here to give you and your property a Fresh Start.
911 Restoration provides comprehensive sewage backup cleanup in Temecula, Murrieta, Menifee, and throughout the region. Our company is licensed, insured, and bonded. 911 Restoration is a trusted name across the country, and your Temecula branch is locally owned and operated.
We hold ourselves to the highest standard of service. This means you not only receive excellent sewage restoration services; you can also expect compassion and respect. We know a sewer flood can be devastating and overwhelming. Our water removal technicians do all they can to provide clear answers and peace of mind. This includes our free insurance consultation. If you're not sure whether your insurance provider covers sewage-related water damage restoration, we figure it out. We explain your coverage in clear terms and file a claim on your behalf.
Although your property feels contaminated today, a Fresh Start is just around the corner. Call 911 Restoration for full-service sewage cleanup in Temecula, Lake Elsinore, and beyond.
24-Hour Emergency Sewage Restoration in Temecula
A sewage backup cleanup Conner CA calls for an urgent response. Not only is sewer water a disgusting presence in your home or business, it can also cause serious damage to your property. The faster you receive water damage restoration, the lower your risk of incurring costly damage.
Our sewage backup cleanup crew understands this. They're standing by, ready to help you 24/7/365. The moment your call comes in, they rush to the scene. They're there in 45 minutes or less, guaranteed.
The sewage restoration technicians work quickly to minimize damage. If you have any belongings in harm's way, our crew packs and stores those items immediately. Then, they begin the process of sewer water removal.
After sewage cleanup is complete, our experts sanitize the area thoroughly. Then, they inspect for mold. We at 911 Restoration consider mold an essential step in all water damage restoration procedures. Mold grows quickly in any damp environment, and our sewage cleanup crew is determined to save you the long-term costs of a mold infestation.
Finally, our staff inspects for any structural damages or permanent staining. If they discover an issue, they repair it personally. In the end, you're left with a home or property that feels fresh and clean.
An unexpected sewage backup can cause feelings of anxiety and panic. We work hard to ease those feelings with a prompt response and comprehensive service.
If you need sewage restoration, just take a deep breath and call 911 Restoration of Temecula. We'll take it from here.
Comprehensive Sewage Cleanup from the Fresh Start Company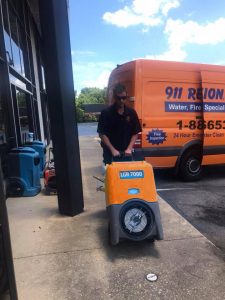 There are plenty of contractors out there who take care of sewage removal and structural drying. What sets 911 Restoration apart is our commitment to making your home or business brand new again.
We provide comprehensive sewage restoration. This means we take extra measures to decontaminate your property and repair damages. We don't want to leave you with a property marked with the odors and stains that remind you of today's disaster. We want you to enjoy the refuge you worked so hard to create.
This is why we provide additional services like surface and structure repairs. In the case of an extensive sewage backup, even the swiftest water removal efforts may not be able to prevent damages. Whether you wind up with rotted floorboards, contaminated carpet, or stained drywall, we fix it. We repair or replace all compromised materials so your space is clean and fresh once again.
We also offer a complete 911 mold restoration to ensure your sewage backup does not result in long-term mold damage. Our sewage backup cleanup technicians are all mold remediation experts, fully qualified to remove any discovered growth.
Finally, our sewage restoration crew goes to great lengths to sanitize your space completely. A sewage backup brings countless harmful organisms onto your property. This includes parasites, viruses, and disease-causing bacteria. Our sewage cleanup workers diligently disinfect your space so you can move forward with peace of mind.
Don't settle for basic water removal. Call 911 Restoration of Temecula and enjoy full service sewage restoration.
Serving the communities of Hemet, Homeland, Lake Elsinore, Menifee, Murrieta, Quail Valley, San Jacinto, Sun City,Temecula, Wildomar and surrounding area.