Water Damage and Mold Removal in Temecula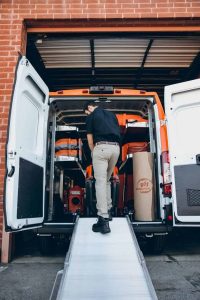 From pipe bursts to puffbacks, any property disaster can feel like a death sentence for your home or business. Believe it or not, your property can be the same again after water, mold, or fire damage. In fact, with 911 Restoration, you can expect your home or business to feel brand new.
Our 24-hour restoration technicians promise a Fresh Start for you and your property. Every member of our IICRC certified staff has been thoroughly trained to handle all aspects of your recovery. This includes the initial cleanup, sanitization, structural drying, and property repairs. They don't just deal with the present moment; they look to your future. They even inspect for mold and handle mold removal after water damage restoration service.
At 911 Restoration of Temecula, we guarantee 24/7 availability and a 45-minute arrival time for your emergency. Our technicians work swiftly and communicate clearly, understanding how much is at stake for you, your family, or your business. Expect compassionate service. Our goal is to put your mind at ease and take the full burden of recovery off your shoulders.
This is why we offer a free visual inspection (for property owners only). This zero-obligation service clarifies what recovery would look like for your home or business. An expert surveys your damage and explains which flood cleanup, fire restoration, or mold remediation services you need. Then, we help you make sense of the costs with a free insurance consultation. An expert on staff reviews your policy, explains your coverage, and helps you set financial expectations. We even assist with inventory and loss itemization, file a claim for you, and bill your provider directly.
911 Restoration provides full-service water damage restoration, mold remediation, and fire cleanup in Temecula and the surrounding area. Our restoration crew serves both residential and commercial properties. We are licensed, insured, and bonded.
For a fast recovery and immediate peace of mind, call 911 Restoration of Temecula.
Water Damage Restoration and Black Mold Removal in Temecula
Whether it's a pipe burst, flooded basement, or mudslide, water damage can be both shocking and devastating. And the longer water stands on your property, the more vulnerable you are to major damages such as rotting, warping, and mold contamination.
Our water damage restoration crew responds to your call immediately to ensure you experience as little damage as possible. You can reach out to use even in the dead of night, and our flood cleanup workers will be there in 45 minutes maximum.
When our staff arrives, they promptly pack out and store any belongings that appear to be at risk of damage. They begin water removal or sewage extraction right away. You can also turn to our flood cleanup crew for other emergency water damage restoration services. This includes emergency boarding up, storm repair, roof repair, leak detection, and much more.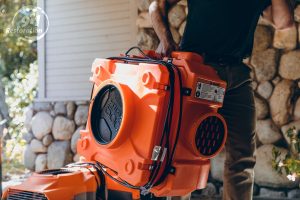 At 911 Restoration, our goal is to give you a Fresh Start after a pipe burst, flooded basement, or any other disaster. This is why we go beyond water removal and structural drying to provide property repairs and mold removal.
You can also request mold remediation as a standalone service. Whether you know fungus is growing on your property or you merely suspect it due to unexplained dizziness or headaches, you should get professional help right away. Our mold removal technicians provide a thorough mold inspection. Once they are certain every trace of fungus has been discovered, they perform mold removal safely. They also dehumidify the site of the infestation and manage surface repairs as needed.
There's no need to panic in a water damage emergency. Just call 911 Restoration for top-quality flood cleanup and mold remediation.
A Fresh Start After Fire and Smoke Damage
If you have fire damage in Temecula, call the fire restoration and smoke cleanup contractor who puts you first. Call 911 Restoration.
Our fire cleanup crew does everything with your best interests in mind. They know how devastating a property fire can be, so they make sure you receive clear answers and quality service every step of the way.
First, turn to us for a free fire damage assessment (for property owners only). A fire restoration expert explains the nature of your damage and walks you through the process for recovery. Then, we invite you to join a fire damage insurance specialist for a free insurance consultation. This staff member reviews your policy and clarifies what you can expect from your provider. Then, they help you with inventory and loss itemization, file a claim for you, and bill your provider directly.
We take care of all your fire restoration and smoke cleanup needs. Our services include sodablasting, smoke removal, and permanent odor removal. We offer flood cleanup if your property has been flooded by the firehose. We even clean smoke damage from your dishes and furniture. Our expert fire cleanup technicians handle every property repair, from drywall replacement to roof repair.
As difficult as this time is, a Fresh Start is just around the corner. Call 911 Restoration of Temecula today.
Servicing the cities of Murrieta, Temecula, Menifee, Hemet, Lake Elsinore, San Jacinto, Wildomar, Sun City, Quail Valley, Homeland, Winchester, and surrounding areas.