Reviews
With over 30 years of experience in the restoration industry, 911 Restoration has accumulated a large portfolio of satisfied customers eager to share their positive experience with you.
Since we provide a very vast array of services, our customers vary and include all personal, business and government entities:
Celebrities and VIPs
Property owners, managers and tenants
Management companies and large complex building owners
Big corporations, insurance companies and banks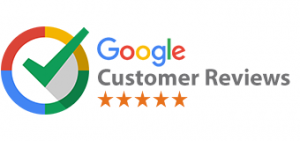 Angela Elsmore

6th of May 2021

After fruitlessly trying to soak up all the flooding from upstairs that leaked downstairs with all my towels and a wet-dry vac, I contacted 911 Restoration and regained sanity as I watched them use state of the art equipment to detect and combat the water damage. Thank you for drying our rugs, ceilings, walls in a timely, professional, and detailed manner!

Robert Miller

20th of January 2022

We recently suffered water damage during a rainstorm and 911 Restoration of Temecula Valley did a great job for us. We called them one night when we discovered water damage and they were there the next morning. Throughout the process they were polite, professional, and on time. We appreciated how they kept us informed of what they were doing and what needed to be done.

Christopher Tyler

16th of November 2021

We experienced severe water and mold damage in our home, which created a health and safety emergency for our family. Blake and his team at 911 Restoration lived up to their name. I made several calls and Blake was the first professional to come assess our situation. He was able to mitigate our water and mold damage quickly and thoroughly. Blake and his team are professional, reasonable, and kind, but most importantly they are people you can trust with the health and safety of your family. I highly recommend Blake and his team at 911 Restoration of Temecula Valley.