Water Damage and Mold Removal in Homeland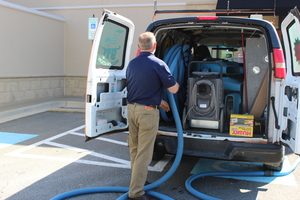 For water damage restoration, fire cleanup, and mold removal in Homeland, turn to the company that puts your best interests first.
At 911 Restoration of Temecula, we value you as a neighbor… not just another invoice. Our dedicated technicians work hard to give you a Fresh Start, no matter how extensive your damage may be.
We provide 24-hour service 365 days a year. When you call us with a property emergency, our crew is there in 45 minutes or less, guaranteed. Every member of our IICRC certified staff is highly trained to deliver expert service across all areas of restoration. They handle flood cleanup, smoke removal, sewage extraction, mold remediation, structural repairs and much more. When you call us, you never have to bring in additional contractors for specialized work. Our team does it all.
911 Restoration serves both residential and commercial properties with full-service water damage restoration, mold removal, and fire cleanup. We are licensed, insured, and bonded. The business is also locally owned and operated, so you can feel good knowing that the team overseeing your recovery is personally invested in maintaining the beautiful properties in our community.
Above all, the staff at 911 Restoration understands how overwhelming any property disaster can be. Even a seemingly minor wall leak can make your home or business feel damaged. Our goal is to make your space brand new again and provide peace of mind along the way. Expect clear answers and guidance during our free visual inspection (for property owners only). We also offer a free insurance consultation to help you better prepare for the financial concerns of restoration. Our experts explain your coverage, assist with loss itemization, file your claim for you, and bill your provider directly.
We take care of everything so you can focus on moving past today's disaster.
Call 911 Restoration of Temecula for compassionate care and a bright new beginning.
Full-Service Flood Cleanup for a Fresh Start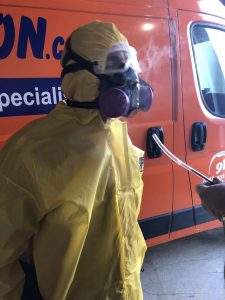 You can reach our water damage restoration crew 24/7/365 and expect help to arrive in no more than 45 minutes. We provide this urgent response because water damage is always an emergency. From pipe bursts to flooded basements, if there's water on your property, you need help right away.
Our flood cleanup technicians arrive with the goal of minimizing damage and losses. This is why they begin the water damage restoration process by packing out any items that might be in harm's way. They work fast to remove the water and dry the area thoroughly. You can also turn to us for emergency boarding up, storm repair, or roof repair. Our flood cleanup experts track down the source of a mysterious leak and repair the issue. They replace your drywall, remove contaminated carpet, and do whatever else it takes to make your property shine again.
Mold removal is an extremely important aspect of water damage restoration. Fungus loves a flooded basement or pipe burst. Major water damage or long-neglected leaks offer mold spores plenty of time to land and create a new colony. That's why all our flood cleanup workers are also trained and certified in mold remediation. These experts conduct a full mold inspection after your pipe burst, sewage backup, or any other water-related incident. Our water damage restoration crew also handles mold removal as needed.
We strongly advise you to always turn to a certified mold remediation specialist when you have an infestation. Many property owners want to save a few dollars by taking on the task of mold removal themselves. This will only cost you more in the long run. Only a professional mold decontamination specialist can ensure a comprehensive mold inspection and effective cleanup methods. Our mold removal crew also dehumidifies the structure where mold grew as a preventative measure against a future infestation.
At 911 Restoration of Temecula, your best interest is always our first thought. Call us today for customer-focused mold remediation and water damage restoration in Homeland and beyond.
Call Us for Quality Fire Restoration in Homeland
As devastating as a property fire of puffback can be, fire and smoke damage does not signal the end for your property. Your home or business can make a full recovery. In fact, our fire restoration experts make your property feel brand new again.
At 911 Restoration, we believe every challenge is an opportunity to rebuild better than before. Our fire cleanup crew applies this Fresh Start philosophy to your smoke and fire damage. They offer comprehensive fire restoration and smoke removal services, including:
Sodablasting

Smoke removal for furniture and dishes

Permanent odor removal

Full-service repairs for fire damaged structures and surfaces

Flood cleanup and mold removal following firehose flooding

And much more
Your dedicated fire restoration staff serves you with focus and compassion. They understand what you're going through. They know you're worried about your property and uncertain of what your home or business will look like after fire restoration. Rest assured that our fire and smoke damage experts are here for you 24/7. Bring us all your questions, big or small, and we'll be glad to clarify the fire cleanup process, assist with insurance, and put your mind at ease.
Don't settle for a simple smoke removal company. Turn to 911 Restoration of Temecula for comprehensive fire restoration, compassionate service, and a Fresh Start.