Water Damage and Mold Removal in Wildomar
Property disasters don't stick to business hours. You could have a pipe burst in the middle of the night or major fire damage on a holiday. Whenever water or smoke strikes, you need help immediately.
That's why you need 911 Restoration of Temecula.
Our highly trained flood cleanup and fire restoration staff are here for you 24/7/364. They provide prompt service with a guaranteed arrival time of 45 minutes or less. These experts are skilled in all areas of property restoration, including mold remediation and structural repairs. You can trust them to make your home or business brand new again. 
We offer a wide range of restoration services, including:
Flood cleanup and water removal

Fire cleanup

Odor and smoke removal

Sewage backup cleanup

Mold inspection

Mold removal

And much more
No matter what type of damage you're dealing with, you can count on our technicians for compassion and honesty. We get a lot of calls for flood cleanup, fire restoration, and mold removal in Wildomar. We know what you're going through, and we know how to deliver peace of mind in the midst of a property crisis. 
Gain some clarity with our free visual inspection (for property owners only). An expert on our staff is happy to explain your options, costs, and the timeline for recovery. You can also gain financial insight with our free insurance consultation. We explain your coverage in clear terms. We assist with inventory and loss itemization and file a claim on your behalf.
911 Restoration of Temecula is licensed, insured, bonded, and locally owned and operated. We provide full-service restoration for both residential and commercial properties throughout the region. 
The choice is clear. For the service you deserve, call the IICRC certified restoration specialists at 911 Restoration.
Wildomar's Best Water Damage Restoration Company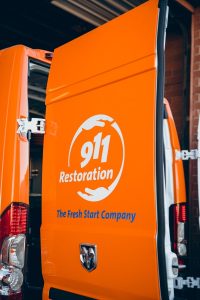 At 911 Restoration of Temecula, we work hard to provide the best water damage restoration in Wildomar and beyond. 
First, we offer speedy flood cleanup no matter where you are in the Temecula area. Day or night, 365 days a year, you can reach our water damage restoration crew and have experts at your door in 45 minutes or less.
We train our flood cleanup and mold remediation staff to provide a wide range of services. Each water damage emergency is unique. Whether you have a wall leak, a pipe burst, a flooded basement, or mudslide damage, we can help. Our water damage restoration crew takes care of water and sewage extraction, emergency boarding up, leak detection, and much more.
At 911 Restoration, we also look to the future of your property. A major pipe burst or flooded basement can cause hidden issues with the structure of your home or business. Our water damage restoration workers conduct structural testing to check for weakness or rotting. If they discover an issue, they repair it.
We conclude flood cleanup service with a mold inspection and mold removal as needed. Fungus thrives after any water disaster, and our team wants to help you avoid the nightmare of an out-of-control infestation.
Our certified mold removal professionals also offer mold remediation as a standalone service. If you suspect you have fungus in your home or business, call us for complete mold inspection. Our crew finds mold wherever it hides and conducts mold removal using safe techniques that prevent the spread of spores. 
It is extremely important that you leave mold remediation to trained professionals. Home remedies are rarely effective, and they may even be dangerous to your health.
Water disasters and mold contamination are all too common in Wildomar. But with 911 Restoration of Temecula on your side, you have nothing to worry about. Call now for fast, expert service.
Make a Full Recovery from Fire Damage in Wildomar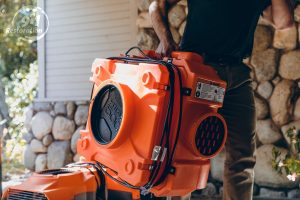 Few things are as devastating as seeing your beloved property engulfed in flames or soiled by smoke damage. Don't lose heart. Your property is not lost to you forever. 911 Restoration is here to give you a Fresh Start.
Our caring fire restoration and smoke removal technicians treat your home or business as if it were their own. They offer undivided attention and clear answers to all your fire cleanup questions. This includes a free fire damage assessment (for property owners only). A smoke damage expert explains what it will take to make your property new again. We strive to be your fire information center, so we offer this insight free of charge and with zero obligation.
Each fire restoration process looks different depending on your needs. You can count on us for thorough odor and smoke removal. This includes sodablasting. Our workers also clean your dishes and conduct smoke removal on furniture. They repair all fire damage, including your destroyed roof or drywall. Our fire cleanup experts even handle water damage restoration if the fire department flooded your property.
By the time our crew is finished, fire damage feels like a distance memory.
You will make a full recovery. Call 911 Restoration of Temecula today.