Water Damage and Mold Removal in Winchester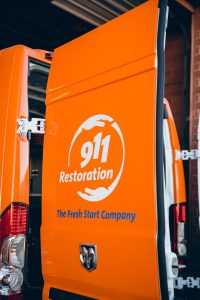 There is no need to panic when your property is struck by fire, flood, or fungus. Just call 911 Restoration of Temecula for 24-hour service and a Fresh Start.
Our IICRC certified staff is here for you every hour of the day or night, every single day of the year. We guarantee an arrival time of 45 minutes or less, so you can rest easy knowing help will be there in an instant.
Every member of our crew is trained and certified in full-service water damage restoration , mold remediation, and fire cleanup. Our experts take care of everything from water or smoke removal to roof repair. There's no reason you should have to round up a team of contractors to make your property new again. Save yourself the time, money, and headache. Call 911 Restoration of Temecula and let our expert technicians handle the entire recovery process. 
We are a locally owned and operated business serving both residential and commercial properties in Winchester and the surrounding area. We are licensed, insured, bonded, and part of a nationwide restoration company.
We also take your insurance. 911 Restoration of Temecula works with all providers, and we work with you to make sure you understand your coverage. During our free insurance consultation, a staff member reviews your policy. They clarify your coverage, explaining which services your provider pays for, from smoke removal to water extraction following a pipe burst. Our team even helps you with loss itemization and files your claim for you.
At 911 Restoration of Temecula, we believe in serving both you and your property with our full attention and deepest respect. You won't find service like this anywhere else in the area.
For top quality fire restoration, mold removal, and water damage restoration in Winchester, call 911 Restoration today.
Expert Flood Cleanup and Mold Remediation in Winchester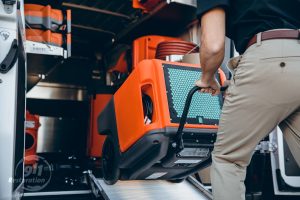 911 Restoration provides the most reliable flood cleanup and mold removal in Winchester and the surrounding area.
You can always depend on our team to be there when you need them. Our lines are open 24/7/365, and our water damage restoration crew guarantees an arrival time of 45 minutes or less.
We put your best interest above all else. You see this in the way our flood cleanup workers approach your pipe burst or flooded basement. They pack out and store your at-risk belongings to avoid additional losses. They handle water removal, emergency boarding up, and leak detection swiftly to minimize damage and costs. Our water damage restoration techs sanitize thoroughly after a sewage flood cleanup.
Our mold remediation services are just as customer-focused. Your dedicated mold removal crew inspects your property thoroughly, looking for mold in the hidden-away spaces where fungus thrives. These experts are determined to find every trace of growth, ensuring that their mold remediation service is comprehensive and complete.
Our job doesn't end with flood cleanup and mold removal services. No matter what problem our workers solve for you, they look beyond the present moment to make sure your property is strong for the long run. Depend on our water damage restoration crew to inspect for structural damages and handle all necessary repairs. 
Likewise, our mold removal staff dehumidifies the structure of your home or business to prevent a repeat infestation. They also examine surfaces for staining or mold damage. They replace all contaminated materials themselves, ensuring a Fresh Start after mold remediation.
Whether you're recovering from a pipe burst, mudslide, or mold contamination, you can count on us for quality service. Call 911 Restoration for the best flood cleanup and mold removal in Winchester. 
Comprehensive Fire Damage Restoration and a Fresh Start
You have invested so much time and money into your beautiful property. Fire and smoke damage can make it seem like all that hard work was for nothing. 
Let us reassure you that your investment was not for nothing. Our fire restoration crew honors your hard work by providing comprehensive fire cleanup and a Fresh Start.
We work with you to make the fire restoration and smoke cleanup process as affordable as possible. A fire damage expert on staff invites you for a free insurance consultation, during which they explain your coverage in clear terms. They also walk you through the paperwork and file your claim for you. Our goal is to make sure you get all the fire cleanup support to which you are entitled.
911 Restoration is also here for all your fire and smoke damage questions. Consider us your fire information center. 
Our fire restoration service begins with a free fire damage assessment (for property owners only). Once we determine the best course of action, we begin fire cleanup and smoke removal promptly. Our services include sodablasting, smoke removal for furniture and dishes, permanent odor removal, property repairs, and much more.
Best of all, 911 Restoration of Temecula is the only contractor you need. One call gets you a full recovery from fire damage.
Reach out today and let us know how we can help.