Content Cleaning And Restoration – What Is It And How It Works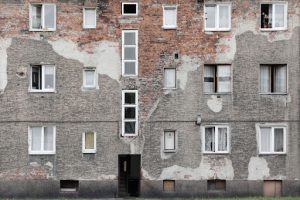 Content cleaning and restoration is a process that takes place after a property has been damaged due to various reasons. This could mean fire damage, water damage, or even issues concerning mold and its growth. 
The content cleaning and restoration process is a highly sophisticated one. In the process, the items damaged are restored to their pre-damaged condition after steps are taken to clean, sanitize, and deodorize them.
Two types of damaged contents:
Soft content:

which includes bedding, clothing, leather goods, and heirlooms.

Hard content:

items like antiques, sports equipment, electronics, furniture, other collectibles, and business inventory.
Some steps that content cleaning and restoration companies perform during this restoration process include the analysis of the contents damaged, which means they need to find out what can be salvaged and restored and what can not. 
Next is the pack up and pack out where the goods damaged are transported to the company's premises and then returned to their owners after being restored. Together with the owners, the technicians inspect each restored item and make sure that the client is fully satisfied with their performance.
How Content Cleaning and Restoration work
911 Restoration of Temecula provides complete content cleaning and restoration services. Our services are efficient, reliable, and fast. Specialized equipment that we use allows for safe and secure cleanliness of all your damaged goods and your property. Your valuables, even the damaged china articles, are cleaned, sometimes by hand or by other techniques which bring them back to look as good as new.
The cleaners, in addition, remove the residue left by smoke; they use cleaning machines to pull out the dust and soot from unreachable spots, like tiny crevices. Our professional team of workers makes detailed reports of all the damage that has been caused and works accordingly. This enables them to ascertain which items need the most attention on the damaged site, and they proceed to restore them back to their original condition as fast as possible.
These people are professionals and have the training, the knowledge, and the equipment to clean and restore almost any household item. You must call 911 Restoration of Temecula for cleaning and restoration services as quickly as possible after the misfortune has struck. The damage that your stuff has sustained will only get worse if left untreated for a long time. The odor, the stains, the mold, and other contamination that has taken place will ruin your belongings. So, take immediate action and call for our content cleaning and restoration services as soon as possible.
Some factors that are taken into consideration by 911 Restoration of Temecula Include
Smoke and Odor
After fire damage, the smoke and smell remain in the house for a long time and can be a potential health hazard. It can continue to cause damage to the house contents too. 
Our experts can use many different methods to eliminate these problems. Air scrubbers and filtration are best used to make the air safe to breathe.
Content restoration
Sometimes it is necessary, safe, and more cost-efficient to transport your damaged items to the company's premises for cleaning as they might require special equipment and methods for their complete restoration.
At the 911 Restoration of Temecula facility, the items are kept in a safe and climate-controlled environment. Experts give the damaged goods a thorough inspection, and depending on the material and type of damage, the most suitable method of cleaning and restoration is chosen. 
Many different equipment and methods are there which can be employed in the cleaning and restoration process. Some of these are mentioned below;
Ultrasonic cleaning

Spraying and wiping

Ozone Treatment

Deodorization

Air Duct Cleaning

Dry Cleaning

Specialized Cleaning Chambers

Immersed Cleaning
The company staff is responsible for the inventory, packing, transport, and storage of all the items until they are ready to be sent back to their owners after restoration. The staff is fully trained to handle and treat your possessions with the utmost care. They keep in touch with you at all times and keep you well informed. 
Working with Insurance Company
911 Restoration of Temecula and your insurance company both work together to determine what items can be cleaned or restored. In cases where the damage is done is very severe, and the restoration cost might be more than the actual cost of the item, the insurance agent will then advise you and give valuable suggestions.
911 Restoration of Temecula – All your Content Cleaning and Restoration needs
911 Restoration of Temecula can help you in preserving all that is valuable to you. Things like photographs, important documents, electronics, books, furniture, artwork, paintings, and frames can all be preserved when you use the specialized services provided by the content cleaning and restoration company. 
Our team of professionally trained and IICRC certified experts are available on call 24/7, 365 days a year. Call now at 951-268-1125 if you have experienced any kind of water, fire, or mold damage!